So at work today we have this posted in our communal chat.
Took at look at the site. Figured out what it was. Its a nice little collection of plugins that Automattic make bundled into one plugin, the idea being that these are the plugins installed on Hosted blogs over at WordPress.com. I only used the WordPress.com site stats plugin, (since the whole package is available as separate plugins), which out of them all is the only one that needs linking to WordPress, so makes you wonder why after installing JetPack I need to link up to WordPress.com when the only plugin from the pack that needs it is already linked…..
Anywho that aside its a nice little plugin with a nice interface: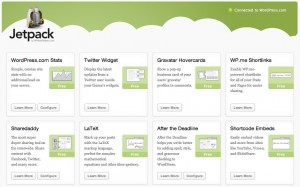 So hats off for that and the simple ness of installing. Just a shame that according to JetPack.me FAQ's all the stand alone plugins are coming to a end and users will need to get JetPack in the future.
On a side note I tested the plugin on a separate domain and got this: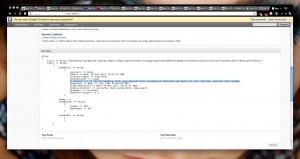 Twas nice of JetPack to deactivate the old/current WordPress.com stats plugin I had installed to stop conflicts 😀