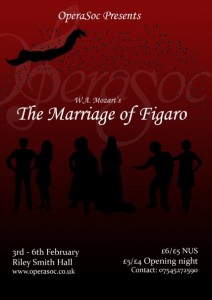 Will be posting photos later this week of some lighting I have designed for Opera Soc's Performance of Marriage of Figaro.
Opening night is tomorrow night in the Riley Smith Hall at Leeds University Union, on until Saturday!
If you're about about and fancy a opera come on down!
In terms of Tech. I've got standard generics, tarts, cans and Source4 Jr's. Plus a load of Parnells with Scrollers on. All running off Zero88's Bull Frog lighting desk.