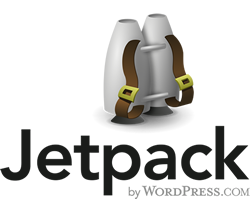 So recently I've been mucking about with JetPack, for various bits and pieces.
Mainly the first thing done is just to make the sharing buttons appear above and below a post.
But from browsing the JetPack Support Forum over on extend I thought I'd make my changes available.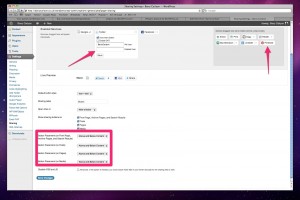 So, attached to this post, is my modified version of JetPack 1.4.2.
Which includes the following additions:
Ability to control button placement, above, below, or both of the post content
A Pinterest PinIt Button as requested on the forum, it will attempt to use the Post/Page Featured Image as the Image to Pin
Additional Twitter button elements/arguments, for recommended Twitter account following (via and related)
Ability to turn on/off the DNT Twitter button mode: see the docs, about what this is and does

Hope you find it useful.

If using JetPack 1.6.1 use the Extend Version
[download#4] Pre JetPack 1.6
[download#3]

Feedback and requests in the comments please 😀 or hit me up on Twitter: @BarryCarlyon

(On a side note, I need to fix some theme glitches on here, hence a double featured image on the home page….)

Update: Make sure your theme is using a recent version of jQuery. As otherwise the [+ Share] won't pop up (for extra hidden sharing buttons)

Update: Created a new Plugin, that doesn't replace JetPack, it extends and runs as a separate plugin.
So more Core JetPack update friendly. Upload and activate like a normal plugin.
Includes a suggestion from @SkipTweets Option to use the WP.me link instead of the permalink for Twitter Sharing

Update: The plugin is now available on extend!

Update: JetPack Core has now updated to 1.6.1 which adds a Pinterest Button to Core. They also updated the entire ShareDaddy plugin. It looks like they are adding Twitter Via Support to.
I've just released a Maintenance Fix as if you Update JetPack, it WhitePages, due to conflicting Pinterest Buttons.

Update: Check out the Special Plugin Page